Distant Pet Healing
Your Family of Pets can be helped using a Distant Healing Transmission. We just need a Photo only of your Pet via Email. Master Toledo is a See'r and can find the problem of your Pet if the Doctor cannot. If you know the Problem or Symptoms that need to be addressed, Email Master Toledo or Call of the Situation. The Situation of your Pet Depends on the number of Distant Healing Transmissions needed. Cancer for example needs at least 4 Distant Healing Transmissions. Any Illness below Cancer normally would be fewer Transmissions. Sometimes one is all that is needed where as the Pet accepts the Energy if it feels Good and does not let the Mind rationalize like a Human does. We will be in constant contact via Email or Phone of the Effects of the First Transmission to adjust the Universal Energy or Supernatural Energy we Tap into that helps your Loved one. Of course God helps in our Distant Healings.
Please send Photo only of Pet, and Email what needs to be addressed and done after placing the Order. Master Toledo will explain in more Detail to you in our Emails how and when the Distant Healing Transmission will take place.
Thank you,
Master Toledo Ph. 832.545.4084 Texas, USA
pt@innerselfcenter.com
Distant Pet Healing Transmission $ 260

US Currency
10 February 2021
Every night my two cats, Nala and Snowball, follow me into my bedroom. One Wednesday Snowball was nowhere to be found in the house, and so in this case they would come later in the night to meow at the door but he never did. The next morning, I left to go to school without alerting anyone of Snowball's missing presence and came back thinking he was eventually going to come out. I tried feeding Nala the cats' favorite treat, but instead of eating it she placed it on the ground. I tried feeding her another one but she put the second one on the ground as well. I ignored it since I thought she recently ate from her kibble bowl. Two hours later, the treats were in the same spot which started worrying me because Snowball loves those treats so much that he would've seen them in his room and picked them up to eat. I looked for him all throughout the house, and had no sign of him. When I told my mom over the phone about the situation, she called my aunt who came over to help me look for Snowball. We checked our house security cameras and have footage of Snowball curiously walking out the front door the night before. My mom, uncle, aunt, and I all went outside and split up in the hopes of finding Snowball. After coming up empty, we regrouped back in the house where I had an idea to reach out to the teacher of my animal communication class. Master Phil didn't pick up because he was busy, so I left a voicemail and thankfully he responded later. We talked on the phone and he told me he was willing to help us, and instructed me with a list to send him pictures of Snowball, my house, and myself. The Master was able to reach out and work with Snowball. He was able to see Snowball, safe and sound, near a CVS and a big green dumpster. This makes sense because the CVS is less than a mile away from my house and was where we went to meet-up with the woman who gave us Snowball. Along with The Master's help, my mom, aunt, sister, and myself were able to reach out and connect with him along this journey. My mom and sister asked for protection from Archangel Michael, and I was trying to send him a message of love and comfort and to guide him back home. Later that night around 10pm, Snowball was at the front door and my mom picked him up and brought him inside safely. The master helped us so much, and was able to let me know of Snowball's mentality upon the journey. Once in a while, I would let Nala tour and play in the backyard. Snowball doesn't go out because he's really small and jumpy and we have holes that he can get out from, so we haven't trained with him to play outside yet. The Master said he felt that Snowball would be happier living in the outside world, but realized how scary it was and that home was where he was meant to be, safe and sound. Now, Snowball is happy back at home and we've been letting him out and facilitating the two more. The Trinh Family wants to say thank you to Master Phil!
I would like to make a testimonial to Master Toledo, I would like to thank him from the bottom of my heart. Without his help I am not sure we would have found our beloved baby.
In October of 2017 I was desperate to find someone who could help me through the metaphysical world find my lost cat. In September of that same year I had just lost my beloved Patches, when my baby cat who was devastated over the lost of her papa, set out to go find him. I was in Texas at the time and all of my babies where in Maine on the other side of the world with my husband.
I located someone in my own back yard, in Houston Texas. I was given Master Toledo name and number. I phoned him up not knowing what to expect. I sent him a picture of my baby and I also sent him a picture of my home so he could get familiar with the area of her home. He explained that he would focus on her surroundings and he would get back with me. It was agony on me to have to wait but I understood. My baby had already been missing for four days before I had contacted him.
The next day I was so excited to hear from him when he told me that in his vision he had seen her around a rock wall and a pond. I knew exactly where that rock wall was and the pond was because it wasn't to far from my house. So in Maine it doesn't stay light long in that time of the year so my husband went to that area and missed her being there. The next day I phoned him up and stated we did not find her at either one of those places when he said she had been moving. The next clue he gave me was some old farm equipment a red barn and another rock wall so my husband set out to look again.
On the second day of getting a second reading from Master Toledo vision is when he stumbled onto a red barn and two houses down from the red barn was another rock wall and out front of the home set some old antique farm equipment. My husband knocked on the persons door and asked if they had seen a little black kitty and the lady replied yes, this morning I saw her and just new she had to be someone's baby because she came up to the door as if she wanted to come in.
My husband was so excited over the news but came home empty handed and they lady replied, "If I see her again, I will call and as my husband reached our driveway the phone started ringing and he was back over to the house to pick her up. Our baby had never stayed out over night and we were thankful to have her back where she belonged and we owe that to Master Toledo. Thank you again for your psychic abilities to help individuals find their lost pets.
Sincerely,
Staci LaPree
I came to Master Toledo "Mass Healing" few months ago and was Cured of my Problem with just one Session. Months later Master Toledo offered "Pet Healing" so I called him and Cloie my 4 year old Cat that I adopted 6 months ago from the Shelter has had blood in her Stool for the last 6 months.
The Vet did all kinds of Test and told me Meds will not help her because it is a Emotional Issue of the Past and he can not help her. Master Toledo suggested "Distant Healing", to Calm Emotions and fix the area that is bleeding.
After one "Distant Healing" Session, the very next day Chole is doing just great. No more Blood in her stool. She is so Relaxed now. When someone comes over she stays right out in the living room and doesn't run and hide anymore.
Thank you and Peace be with you!
Sheran Spepanian
I went to Master Toledo class on "Manifesting" and I Manifested how to tie my shoes because I did not know how. And then at school, I counted from 10 to 0 and got an A plus on my Math.
And then at my Carnival I Manifested to Win my "Crazy Cart" at my Carnival at School and I Won it :)
And my name is Joey Piro (11 years old)
Even though the vet did not give much hope for Jass, my little Shi tau, you worked with him and he started eating again and got better. Thank you so much.
Judy Roe
Master Philip Toledo is a miracle worker and excellent pet healer. I would recommend him to Everyone !
Sherri Fuller
Teddy Bear is overweight and has a thyroid problem. At the Pet Healing Master Philip Toledo worked on his tumors, thyroid and weight. Teddy Bear has lost 6 lbs and is looking good. The biggest surprise is his tumors! The one on the left side has lost about 25% of its size, the tumor on his chest has also shrunk about 25%. Teddy Bear also has a lot of energy now. it is amazing to see him enjoy life again.
Karon Tracy
My cat, Hope had a bad dislocated hip, actually both hips were involved. Since Master Toledo worked on her, Hope has had no problems. Her Doctors appointment and X-rays will be shared with Master Toledo. Hope runs, jumps, etc. like nothing was ever wrong. Baby ,my Dog loves Master Toledo since he helped her. Baby has changed dramatically. It's a Miracle!
Ann Bandy
I had taken my cat, Poco, to the Vet because she stopped eating and drinking. After tests, the Vet said she had Kidney Failure and was de-hydrated. The Vet gave fluids and said I would probably have to continue with fluid injections every day. Master Toledo worked on Poco and determined her "Chi" was blocked in her Kidneys, causing the problem. By the third time Master Toledo worked on Poco, her Kidneys were clear and she has not been back to the Vet since her initial visit. Poco is doing fine now.
Ann Graf
Mass Healing 3/5/16
My immune system has been stimulated. I have had high healing fever at night. I am more clear mentally. I have been passing parasites. I have been experiencing almost twice the amount of bowel movements.
I'm beginning to recognize myself more in the mirror. I've been ill for so long I didn't even look like myself. I feel stronger. Yeah!
Oh and I have been healing faster (I have a cut and a bruise)
Carolyn
Testimonial : Mass Healing 2/23/16
I went to "Mass Healing" at CenterPoint on Feb.13,2016.
I am actually one of Master Toledo's Students and before I had lot of problems with my "Lower Back Pain" and my "Shoulders". After the "Mass Healing" my Pain has gone from probably a 7 to down to a 2 or 1 in my Shoulder and my Lower Back. Some days I have no pain at all... Master Toledo is awesome and rocks :) If you haven't took his class, God you need to do this.
Amy Piro
Testimonial : Mass Healing 4/17/08
I came to CenterPoint Mass healing for arthritis. I stopped taking my meds to prove that the healing worked and each day I found myself feeling better & better. I have not been on meds since the Mass healing and I am pain free. I also brought my Sister with me and she is no longer having back pain.
Myrtee Bartee
Testimonial : Mass Healing June 12,2007
I went to Master Toledo Mass Healing at CenterPoint June 12,2007. I was Completely Healed of my Hemorrhoids; Sinus has little to no drop. My High Blood Pressure is gone!
Wilma Goodwill
Knee healing - June 12,2007 @ CenterPoint
My knee has been bothering me for 7 years. The orthopedic Surgeon said it was very worn & arthritic. He recommended some physical therapy ,which gave some relief for a short period of time. For the most part, I have been in pain for 7 years with the knee. When climbing stairs, I would have to go up & down sideways one foot at a time( always leading with my other side).when the pain got bad, I took Aleve. I noticed a difference immediately after the June 12th healing. I had not even mentioned it to Master Toledo beforehand.
After several days, the pain & swelling were gone. I can now walk normally - my feet get tired first. - not my knee. No more Aleve. I can go up & down stairs normally. The only explanation I have for this is the healing session from Master Toledo.
Anonymous
My daughter Bailey who is 7 years old was diagnosed with a brainstem glioma on March 23, 2005. We flew to Houston for a clinical trail but two days after we arrived before we could start the clinical trial Bailey's tumor hemorrhaged and she was admitted to the emergency room at Texas Children's Hospital.
That day they told us she would not make it through the next few hours. She did. She was there for three weeks in a coma now and they said they could not do anything for her. We went over to MD Anderson Cancer Center where they did radiation along with valporic acid for thirty days. One of Philip's students Cyndi, somehow found out about Bailey's condition and came by to do a healing on her. She did a few more then Philip came himself to do a healing on her.
The healing's are about positive energy.
He did this healing and told us that in the next day she would wake up and talk. The next day Bailey woke up and said her first words. We are amazed and believed in the healing's with positive energy from Philip.
We waited for three months while our little girl lay in a coma not knowing if she would recover or not. She was released from MD Anderson and sent back home to Salem, Oregon to a rehab hospital where she continues to improve. Philip does distance healing on her and the way she is recovering I am sure they work. Thank you Philip for helping save our daughter, we truly believe in the power of positive energy. Please continue the distance healings as we are expecting good news when the MRI is done.
Thank you for you have done for our family. Sincerely, Pam and John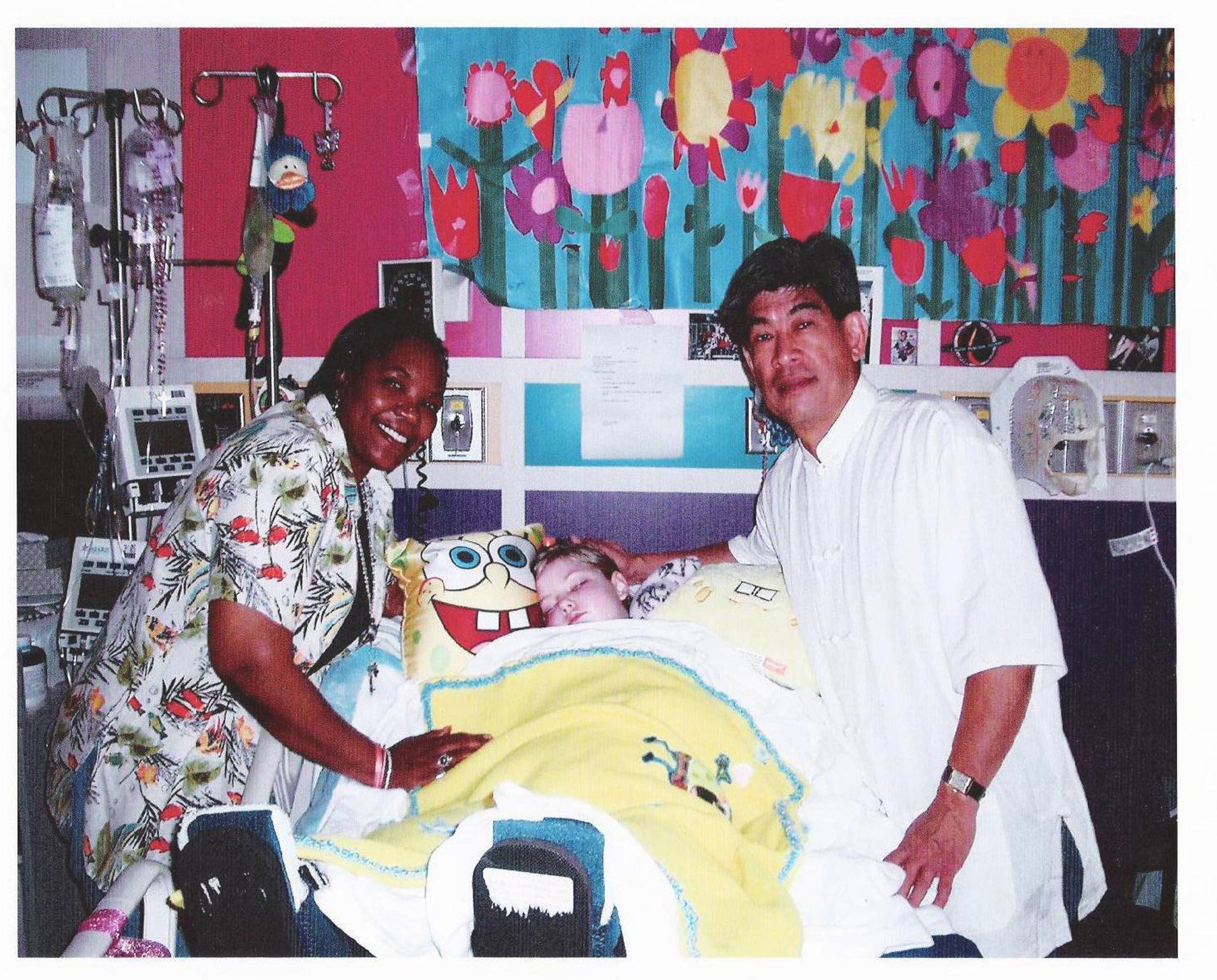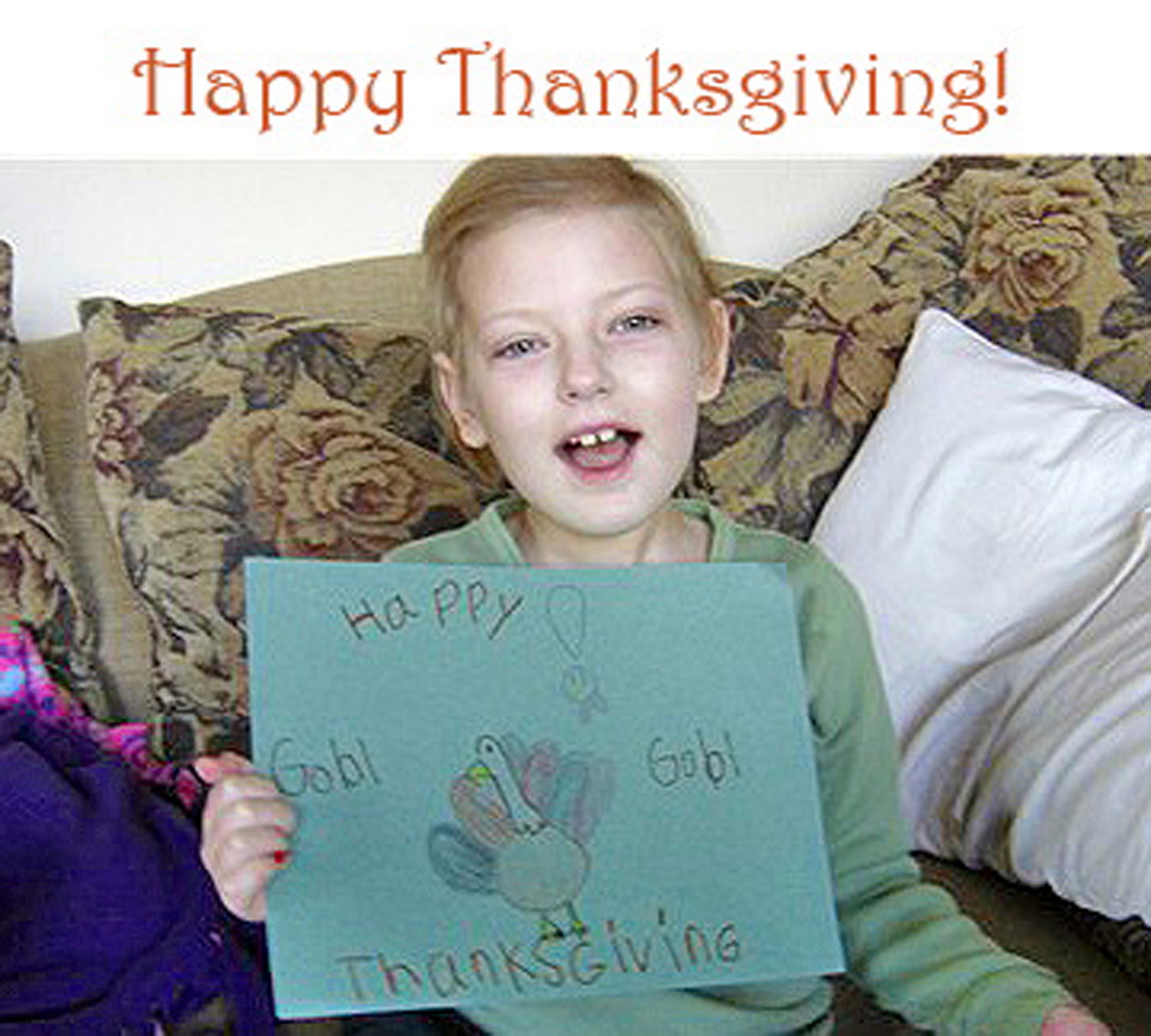 April 28, 2007 I had cancer in my right breast and right lymph nodes 10 years ago. I went through extensive radiation chemo treatments and it was cured.
Two years ago, the cancer came back in my right breast and left lymph node skipping my left breast (which is very rare). I went through a year and a half of chemo. During this same time, Master Toledo and his class sent me several long distant healing sessions (I live in Detroit, MI). Actually, Master Toledo and one of his students (Jimmy) did healing sessions on me everyday! I also talked to Master Toledo several times on the phone. After two months, I was completely healed of the cancer. The PET scan showed NO cancer anywhere in my body. November, 2006 was the date of my last chemo treatment.
I am extremely grateful to Master Phillip Toledo and his students for helping me get healthy!
Thank you everyone for your prayers and the long distance healing that you all sent me.
Thank you.
Cindy Joseph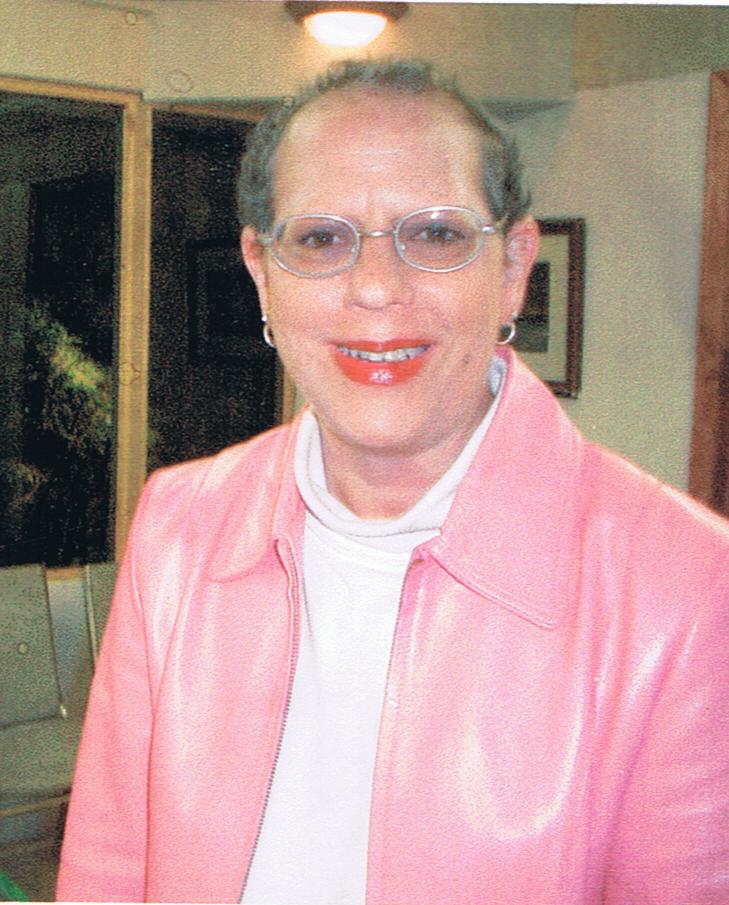 December 17,2007
My father Hector Gonzales who is 72 years old in Mexico ,was diagnosed with prostate cancer the beginning of this year and the doctor told me the cancer was very aggressive type of cancer and he could not operate or do chemotherapy or radiation (my father would not have resisted either of those treatments),therefore there was not much that could be done, we were devastated,,,was then that I met Master Toledo in Texas, on one of his workshops, I was so impressed with the energy that I experienced that day that I asked him to do Long "Distant Healing".
He started the treatment (he explained to me that fathers body was going to expel the cancer cells and that he would see it, I called him and explained this to him, next day he called me and told me that it had happened), and a few sessions later my father was due for his regular blood work.. He went to get it done, and the results were extraordinary!!!
The measurement system showed a result of 1.6 which is excellent!! is like his sickness had disappeared!!! ( in the past he had measured 34-36 points which is very high in Mexico) He also experienced an increase on his energy level and overall health!!!
I don't have enough words to express how much Master Toledo has help my father ( and also myself) with his healing energy.
Thank you Master Toledo for helping my father!! and the wonderful help you are giving to all the humanity! God bless you!!!!
Sincerely
Isabel Garcia
October 16, 2014
Dear Master Toledo,
This letter is to thank you for working with my sweet cat Lucy again. You knew her because you had worked on her spine, with great success, back in 2013. This time I called you because she had been attacked by two dogs, so this letter is both a thank you and a chronicle for anyone reading the testimonials. Since it's a chronicle I will write it in short paragraphs. This occurred around the middle of January 2014.
The attack: I heard a strange noise (I was working in the yard outside) and looked up and saw two dogs with my cat Lucy in their mouths shaking her as if she was a rag doll. I screamed and ran at the dogs and they dropped her and miraculously she ran to a storm drain at the curb. I was able to rescue her from the storm drain and race her to the vet where she was immediately looked after by the doctors on staff. She had multiple bite wounds and her right leg was torn from the inside of her upper thigh to the bottom of the leg near the foot. Her wounds were cleaned and she was stitched up and given antibiotics. Miraculously she had no broken bones.
Recovery: She was hospitalized for several days but would not eat so I decided to bring her home, with the doctor's consent, knowing that she would heal faster with her mommy.
Within a few days the tissue where her leg was stitched back together began to die. I took her back to the vet and she cut off the dead tissue and stitched her leg up again. A few days later her leg started to become infected and all the stitches popped open leaving a large open wound. This is when I called you.
Recovery with Healing Sessions with Master Toledo: I sent you the photos of Lucy's leg with the necrosis and the large open wound. First I asked you to ask Lucy if she wanted to live. Her wounds were very severe and I didn't know if her leg could be saved (one of the veterinarians said it couldn't be saved) so I didn't want her to suffer if she didn't want to live. Then I asked you if you could save her leg.
You told me that Lucy did want to live and you could save her leg...God willing. You began treating her healthy cells so that they would grow at a much faster rate than normal, you treated her infection and you also treated her emotions since she was very traumatized by the attack (as was I). After you began treating her I took her to the vet twice a week for a bandage change. I told them I didn't want her to have more surgery, all I wanted was for her wound to be cleaned and bandaged. I would take a photo each time I took her in for a bandage change and would send the photo to you. Her tissue all grew back within a one month period after you began healing her! There was more healing work you had to do on her tendons, nerves, muscles and emotions (and healing my emotions too!) But her leg completely healed and she now lives happily outside.
To anyone wondering if distant healing works, Master Toledo has never "seen" Lucy in person, only in a distant healing session.
Master Toledo, thank you from the bottom of my heart for taking care of my sweet Lucy.
Blessings,
Faith Chandler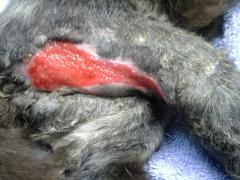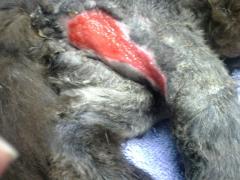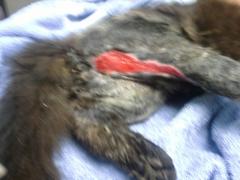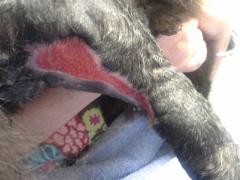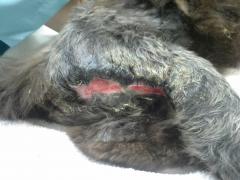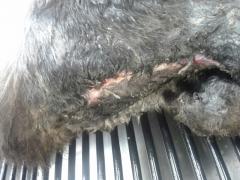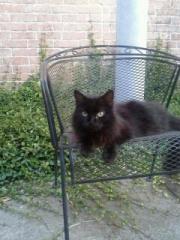 Dear Master Toledo,
I wanted to write you to thank you for working with my cat Lucy. When I first contacted you Lucy could barely walk due to a spinal injury. After a few healing sessions with you she was MUCH better, so much better that she began to JUMP up onto the bathroom countertop! Since she is an outdoor cat that HATES begin indoors she was going crazy being cooped up in the house and you told me that it would be okay to let her outside. It was wonderful to know that you could continue sending her healing energy while she was in her beloved outdoors. She is doing so much better now!
Thank you for calling me to let me know every time you did a healing session on her and for calming me when I was so sad and scared! You are a true healer in every sense of the word. What was amazing was when you told me that when you first "met" her she showed you how fierce she was! There was no way for you to know what a fighter she is. When I have taken her to the vet in the past she would have to be "gassed" in order for them to do an examination! It was also amazing that you were able to "see" that she had a pinched nerve and you were able to un-kink it!
God Bless You, Faith Chandler
On November 26, 2006, I contacted Master Toledo regarding my dog Louis (as in Louis Vuitton handbags). Louis is one and one~half years old. Louis had started shaking, breathing fast, and having seizures the night before perhaps due to a toxic substance. The veterinarian told me that he was pessimistic about Louis's survival and that if by some miracle Louis did survive, Louis would have considerable brain damage and would have to be put to sleep anyway. After Master Toledo "connected" with Louis and conveyed healing energy, the Vet later told me that Louis suddenly stood up and started barking - he had been unconscious since the night before. I also found out that prior to the spiritual connection, Louis had what appeared to be no obvious vital signs. The seizures stopped from this time of the energy transfer. Intravenous fluids and medications were discontinued the next day. Louis was returned home to me with no medications, no restrictions, and no brain damage. The Vet and his staff were pretty excited about this "miraculous" recovery. I am forever grateful. Thank you Master Toledo!
Sincerely, Jo Ann (Louis and Nikki too)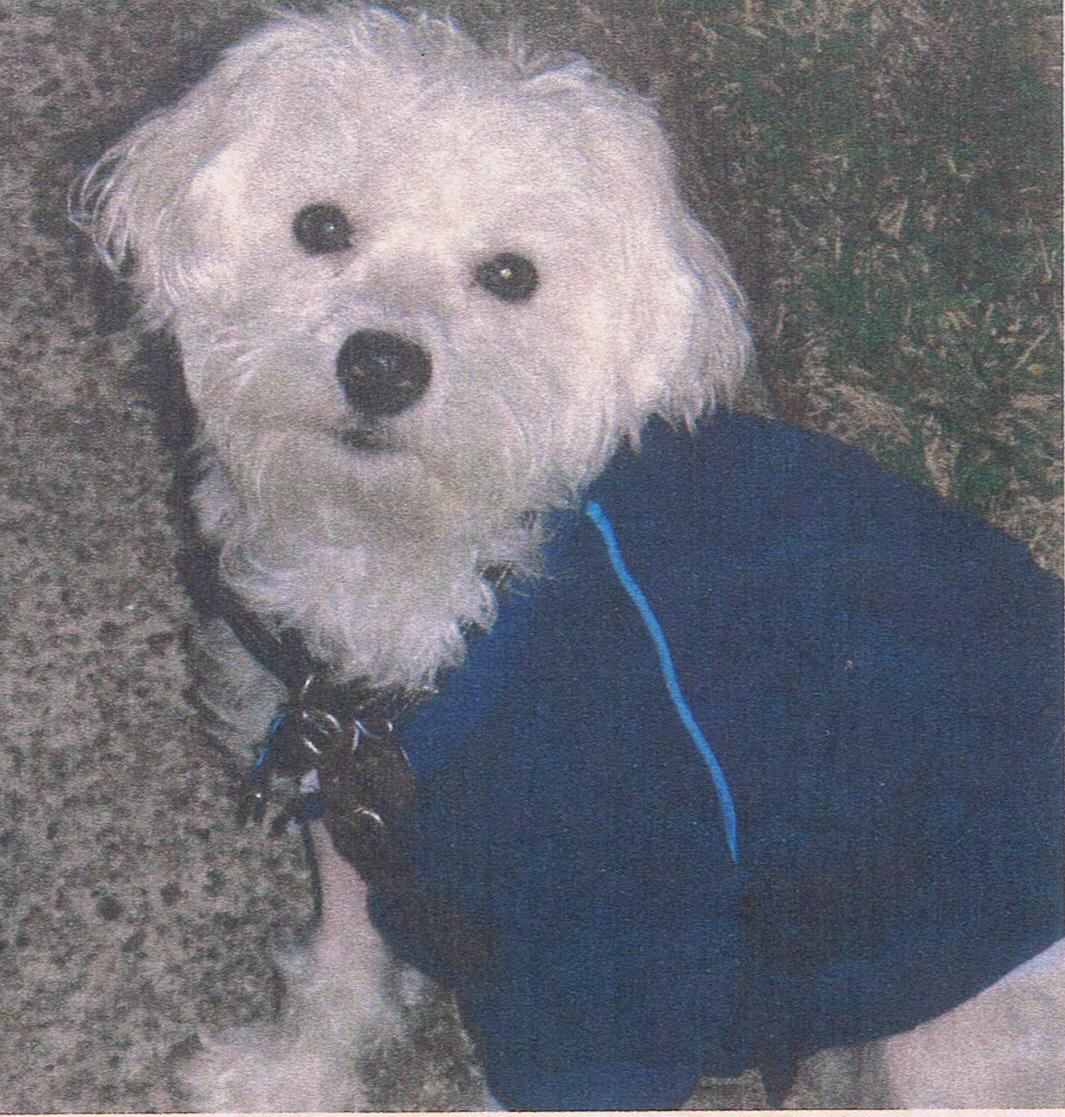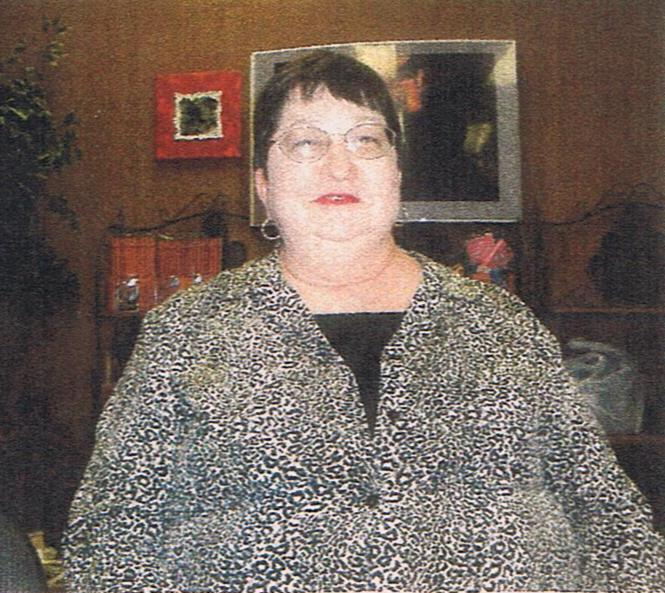 In June 2008, Feliz was diagnosed with a very agressive cancer called lymphoblastic lymposarcoma. He was given 4-6 weeks to live. I didn't have a lot of time to explore my options, but was told he would probably do well with chemo. We tried one protocol and it failed. Then feliz underwent surgery in August to remove the enlarged lymph node. Next we went to another chemo protocol. He did well until December and i began to notice the chemo begin to drain him and take away his appettite. We were nearing the end of treatments in Jan 2009, when all the sudden Feliz's other body functions went haywire as a result of too many toxins caused by the chemo. His white and red blood count dropped, his liver and kidneys were not functioning properly and his platelets were low as well. I vowed at that point "no more chemo". Ultimately the 7 months of chemo didn't matter because I found another enlarged lymph node and he was diagnosed once again with lymphoblastic lymposarcoma on 1/30
Master Toledo worked on Feliz for a previous condition in 2005 with great success, so I contacted him again, Since our four visits, Feliz's vital stats have come out of the danger zone. His white and red blood counts have returned to normal and his liver and kidneys are almost within normal range as well as his platelets. He is more relaxed, calm and eating much beter. He was throwing up almost daily but has not thrown up once since we started seeing Master Toledo twice a week. The overall experience for Feliz is a postitive one of calm and relaxation instead of stress and fear. That is worth its weight in gold.
Blessings,
Joelle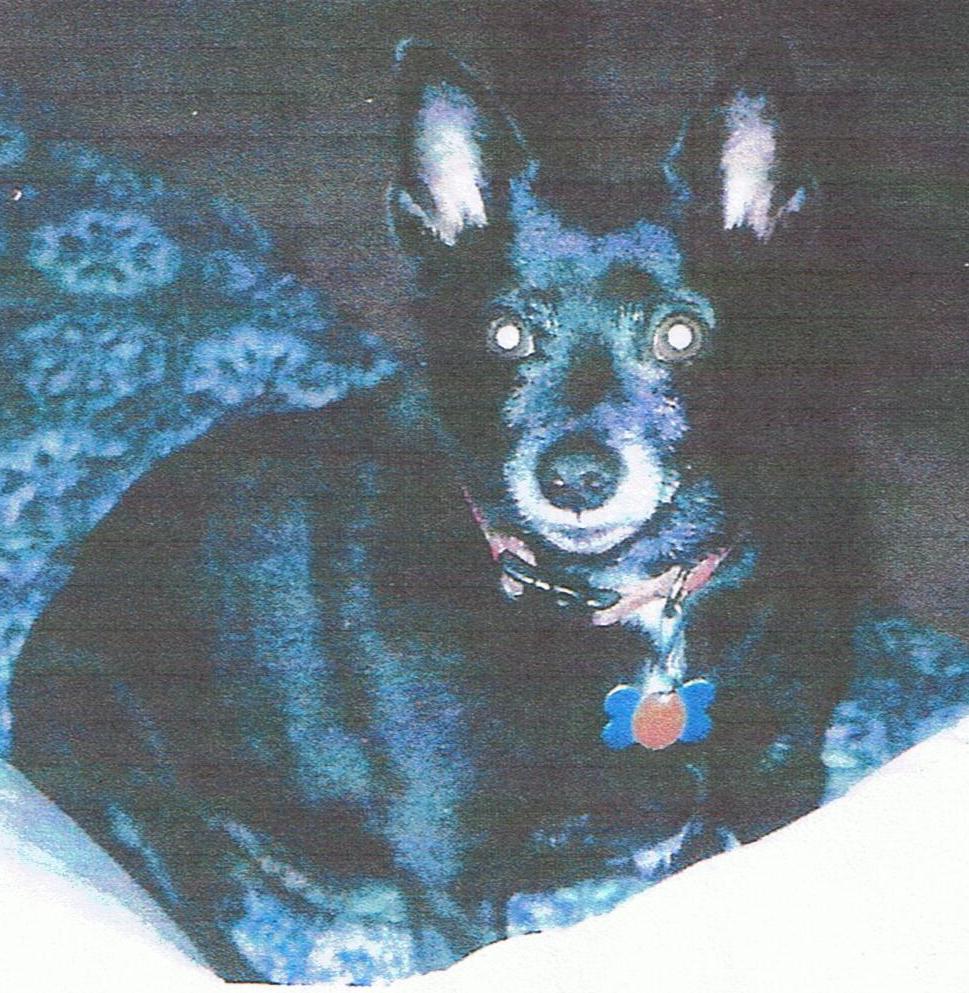 Bandit, my 14 1/2 year old Schnauzer was diagnosed with Lymphatic Cancer Jan. 3,06. My Veterinarian gave him 2 months with advanced case. He has been on 3or 4 meds for 1 1/2 years for digestive problems, ear infections, and staffskin conditions. His condition has worsened taking these medications. Bandit has received 4 treatments of "Transmissions " from Master Toledo. His ears, skin, energy, and appetite has improved. He is active, happy, and comfortable. I am happy that he is doing well and improving. Mid March I plan to take him for a blood test to prove that he is better or Cured and to prove the the Vet that "Transmission'' does work and that traditional meds and treatment are not the only answer or cure. I feel I have made the best decision for Bandit and myself. I have enrolled to be a Student at the "Inner Self Center Institute'' so I can heal my loved ones and myself. Bandit and I are getting better every day and learning to live and stay healthy.
Cynthia Wessely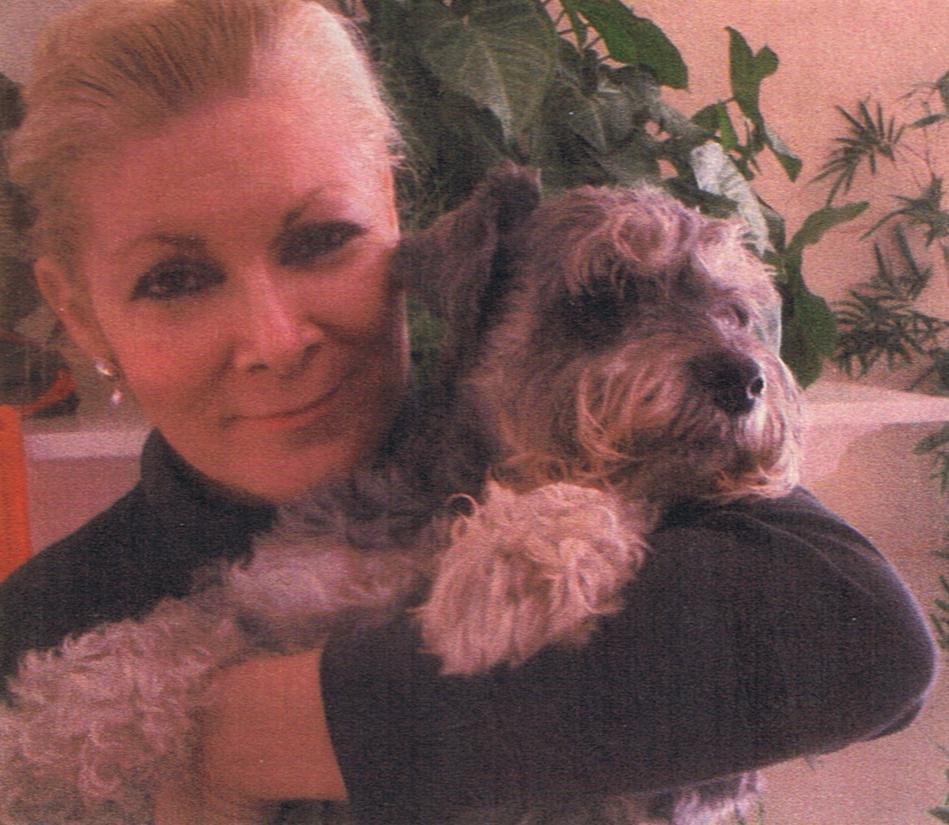 I, Karon Tracy attended a Pet Healing class at Center Point that was taught by Master Phillip Toledo. I brought my dog Teddy Bear (a chow mix). Teddy is 1 1 .5 years old.
Teddy Bear is overweight and has a thyroid problem. He also has several fatty tumors: one on his side and one on his chest (between his front legs). The tumor on his side is very much noticeable as it is dark black, very hard and sticks out a lot. I had it checked out and the vet said it is just a fatty tumor (benign). At the seminar, Master Phillip Toledo worked on his tumors, thyroid and for him to lose weight. Afterwards, Teddy Bear was just a happy boy and was content to lie quietly or meet the other dogs.
To my surprise, after 2 weeks, Teddy Bear has lost at least 6 lbs and is looking very good. However, the biggest surprise is his tumors! The one on the side has lost about 25% of its size; it's soft especially around the edges and is no longer so black. The tumor on his chest has also shrunk about 25%. Teddy Bear also has a lot of energy now - before he was very lethargic (with his thyroid problem)! It is amazing to see him enjoy life again.
Master Phillip Toledo is truly a miracle worker and an excellent pet healer. I would recommend him to everyone!
Thank you.
Karon Tracy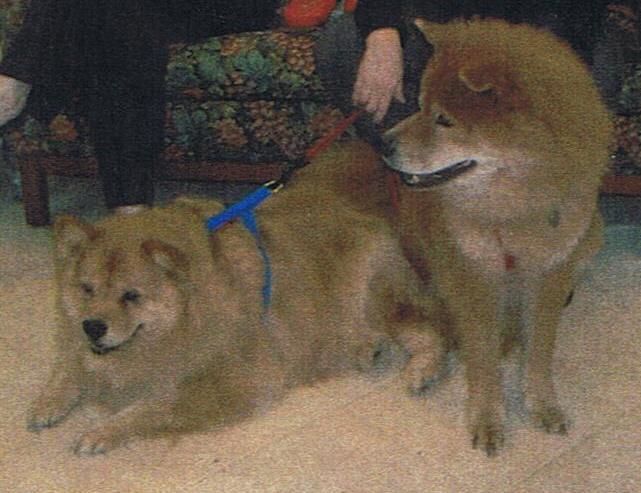 I, Karon Tracy attended a Pet Healing class at Center Point that was taught by Master Phillip Toledo. I brought my dog Mossimo (a chow chow). Mossimo is 9 years old.
Mossimo is a very nervous dog! If he gets startled (sees something out of the corner of his eye or someone makes a sudden move), he usually jumps up and starts barking. Also, he very rarely allows someone (other than me) to come up to him - he will start barking and look aggressive. Mossimo also doesn't allow many people to touch him - he is very much a one person dog. However, at the seminar, Master Toledo was able to come up to Mossimo and could actually touch him. Mossimo was meek as a lamb while Master Toledo worked on him. Afterwards, during the whole 3 hours we were there at the seminar, there was only 2 or 3 times that he jumped up and barked. When he did that, he quickly quieted down again. By the end of the seminar, Mossimo was a very calm dog - lying quietly and not being affected by anything. He even allowed other people in the seminar to come up to him and pet him also.
Mossimo also had some discs that were rubbing in his back. Sometimes when he jumped on the bed, he would whimper in pain. Master Toledo worked on that also. I also asked Master Toledo to work on his doggy breath (it was truly awful).
To my surprise, after 2 weeks, Mossimo is STILL a very calm dog - nothing startles him into barking. He has not had another episode of back pain since the session and best of all; he no longer has doggy breath!
Master Phillip Toledo is truly a miracle worker and an excellent pet healer. I would recommend him to everyone!
Thank you.
Karon Tracy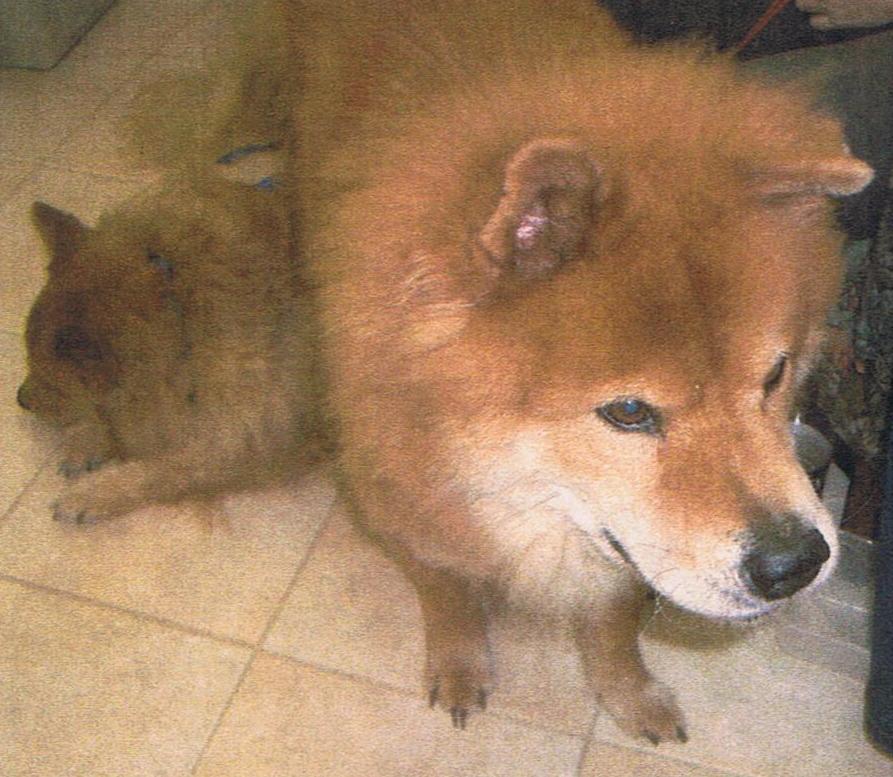 Buddy was rescued from my dogs attacking him when he was about a day old, and I raised him in the house untill he was old enough to be on his own outside. He seemed to get along well with the dogs and had free reign of the ranch. He would go on walks with me and the dogs, and he always came back to the house.
One day he did not come around the house and for three days he was missing. I was carring things into my house from my car and left the back door open, and suddenly Buddy appears, totally in shock, eyes glassy, head hanging down, neck curved, body torn up. One gash on his side was about 6 by 6 inch, with hide torn off and flesh exposed. He was in such bad condition that I did not know how he could even walk back to the house or how he could even find his way back.
I put him on a quilt in my office and immediately called Philip and told him the condition Buddy was in. Philip directed me to transmit blue lightening into Buddy, white ( was it white? )into his mind (brain?), and then he would start his work on his end. Buddy stayed on his quilt in the office for three weeks, and he steadily gained his strength back, and has made a most remarkable recovery.
The wounds are mostly gone, even the huge torn-out area that was just flesh has grown back together, and his hair is starting to grow back on those areas. He also had a very hurt left back leg that he could not walk on, and now he has also fully recovered from that.
Philip did his magic! Just as he did last year when my horse Blackie was shot five times. Bullets are still in Blackie, but he is now recovered and there is only one bullet hole that you can tell where it entered, as it has a little indention still. That was the one hole that was so deep and had a more difficult time with it, as it would not heal. Whatever it was that Philip did, it worked miracles on Blackie
Carol Davis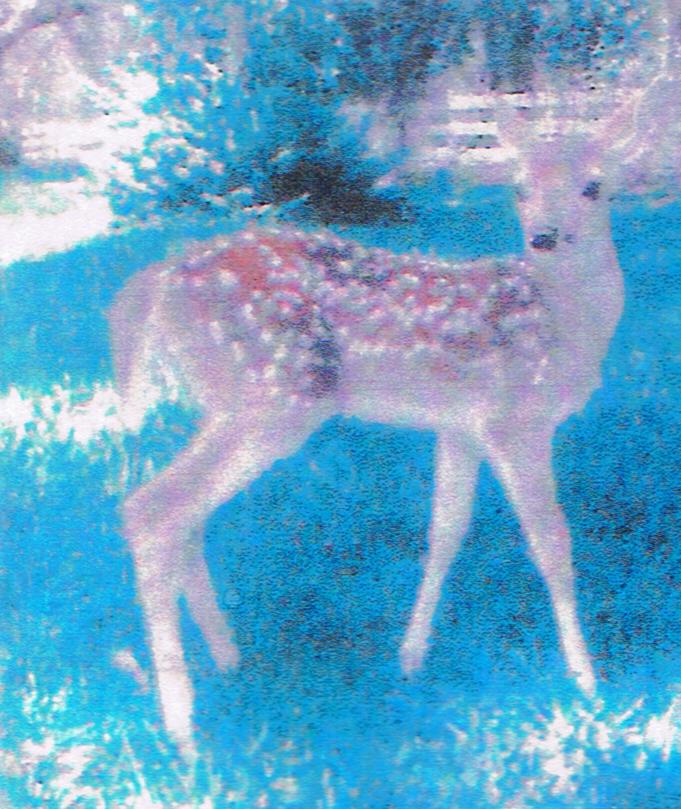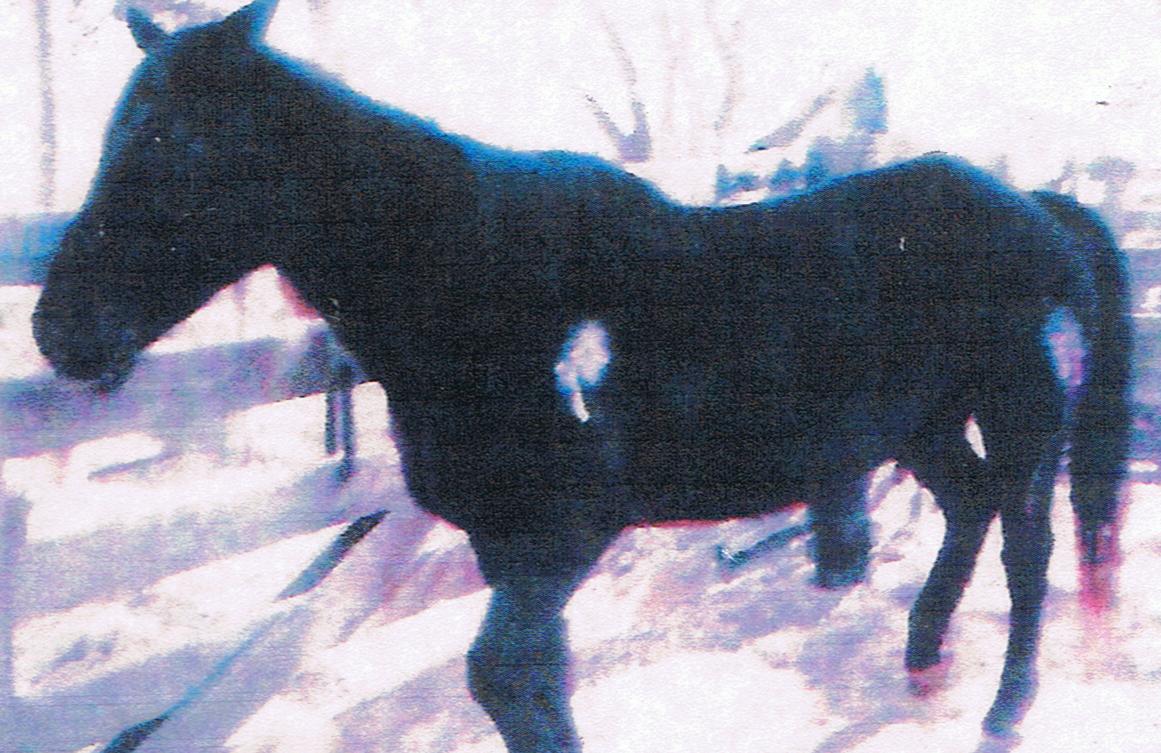 On October 17, 2005, my 10 month old ferret was diagnosed with juvenile lymphoma by one of the most knowledgeable exotic veterinarians in Houston. When he told me that her condition was fatal, and he could only help ease some of her pain with prednisone, I was devasted. I contacted the local ferret rescue groups, internet ferret groups, and other exotic veterinarians that are on the leading edge of medical discoveries; hoping for some new miracle. There was nothing to save her life, only ways to prolit with painful chemical injections that would further destroy her immune system. She would neither drink nor eat anything on her own. She became so weak, hardly able breathe, and depressed that I began to think the best thing for her was to euthanize her.
I read of Master Philip's pet healing and called him on Saturday November 27, 2005, and the very next day Master Philip began treating Kooky. The following week Tammy joined Master Philip in treating Kooky. Between the two of them,Kooky has begun to eat on her own, run, and play. Although I had not told them of the digestive problems she was having or where the cancer had settled in her body, they were both able to see this and work on these areas. Today is January 22,2006. Kooky is not on any medication, and I am extremely blessed to be able to play with my ferret who had been given a death sentence by veterinarians not only in the United States but in other countries as well.
I thank you, Master Philip and Tammy, with more than words can say.
Sincerely, Beatrice Weems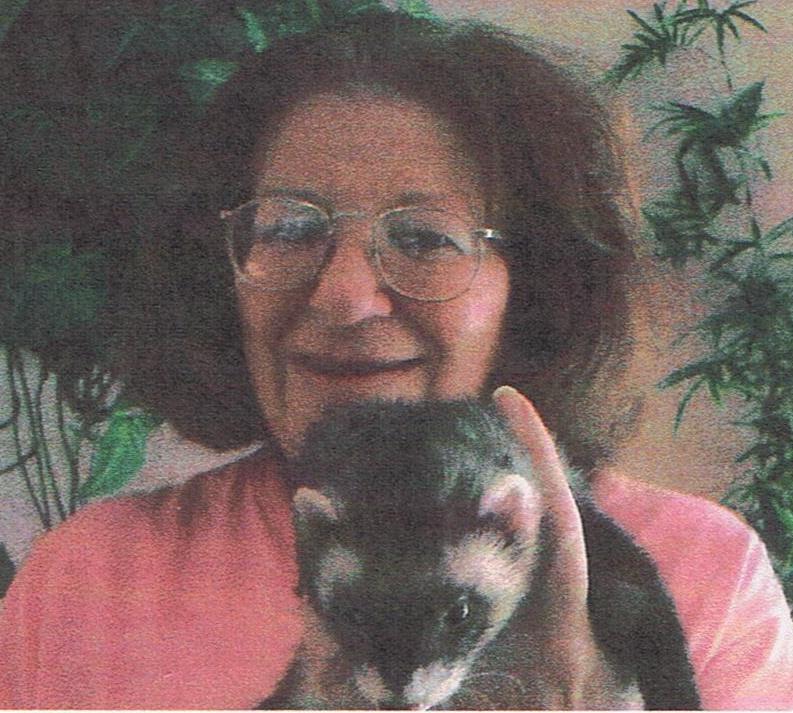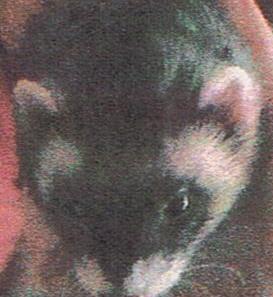 My cat, Hope had a bad dislocated hip, actually both hips were involved. Since Master Philip worked on her, Hope has has no problems. Her Doctors appointment and X Rays will be shared with Master Toledo. Hope runs, jumps, etc. like nothing was ever wrong. Baby, my Dog loves Master Philip since he helped her. Baby has changed so dramatically.
It's like a Miracle!
Ann Bandy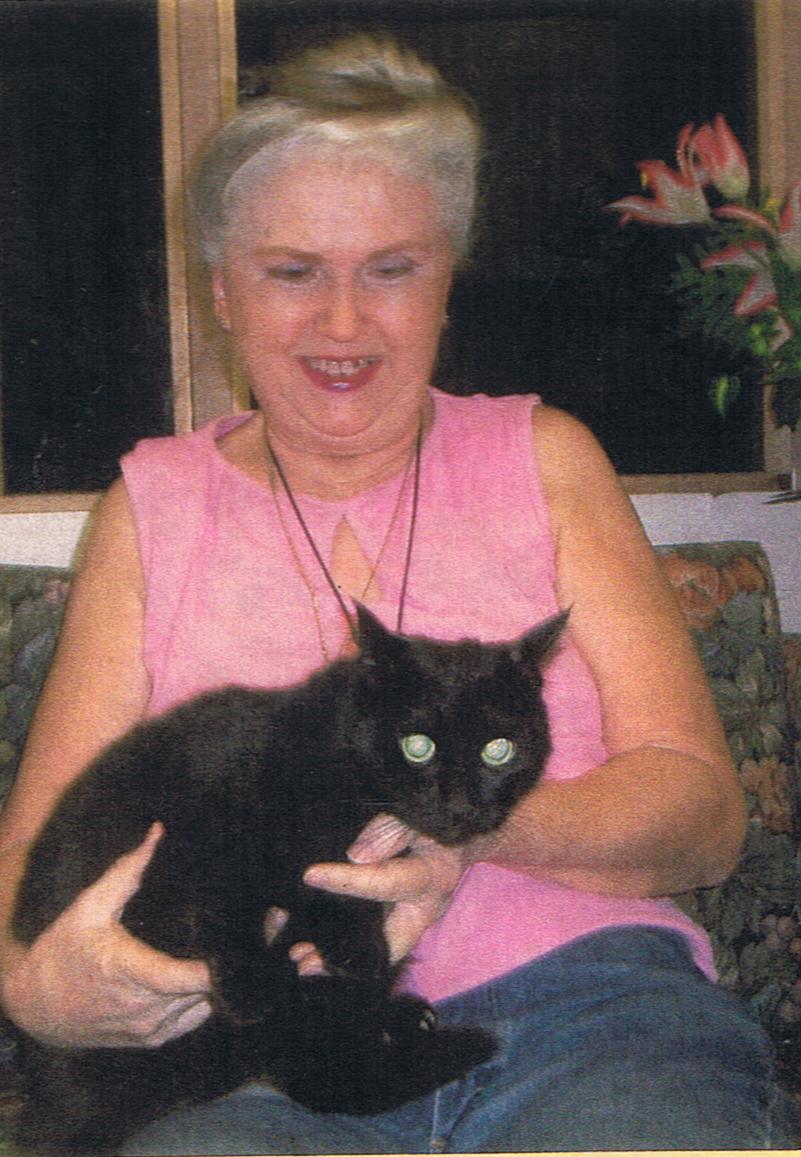 My Cat, Spencer, was diagnosed with Bladder Stones and would not eat or drink. Spencer also has extreme anxiety when going for trips. Master Philip Toledo and Tammy Hamilton( Winged Light Carrier) has done healing on my cat and he is doing so much better. He knows when he is going to them and I have noticed that his anxiety is much less than before. He is now eating as well as drinking more water.
Spencer is now being treated by Master Philip and Tammy for problems with his digestive system and it is working. He is starting to act like his old self again. He is much more playful and has much more energy.
Thank You Master Toledo and Tammy Hamilton - I am convinced that your Healing Energy really works!
A Very Grateful, Spencer's Mom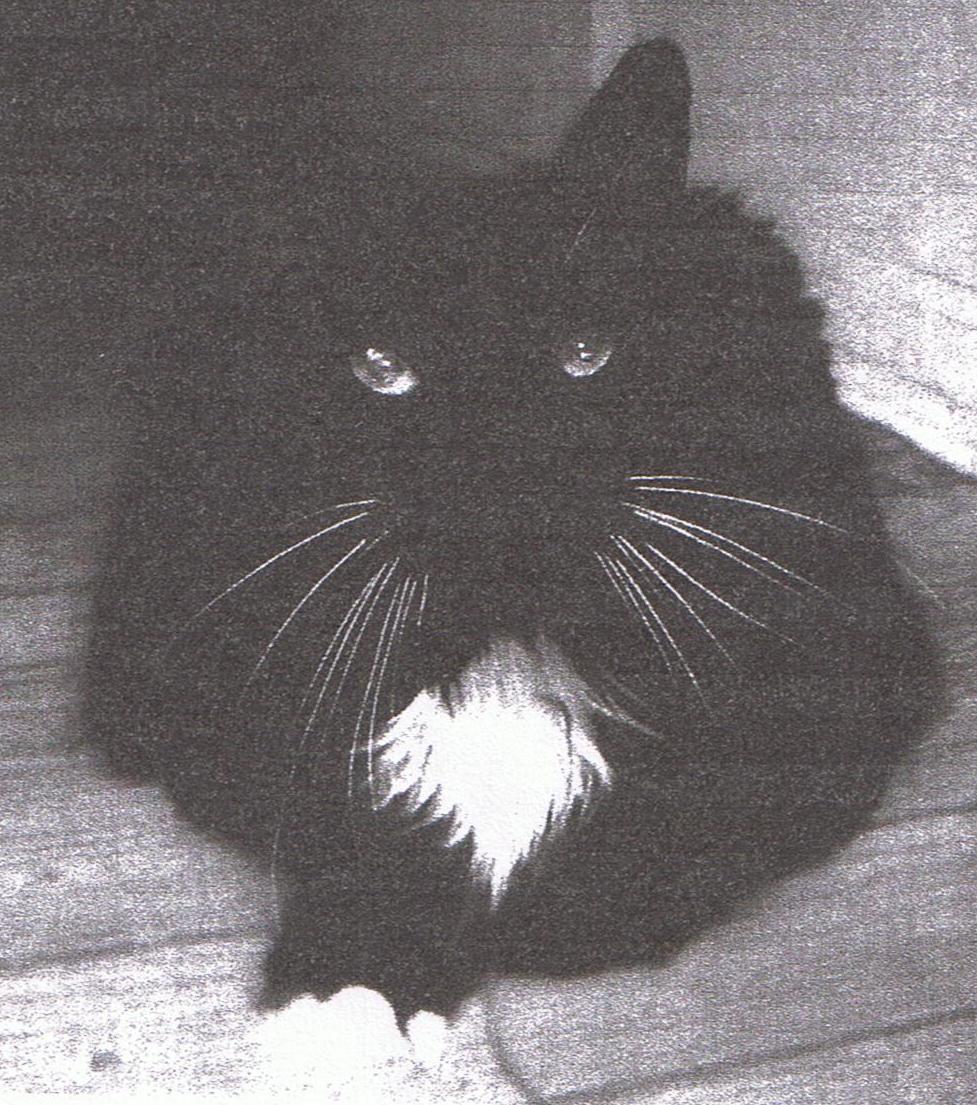 I had taken my cat, Poco, to the Vet because she stopped eating and drinking. After tests, the Vet said she had Kidney Failure and was de-hydrated. The Vet gave fluids and said I would probably have to continue with fluid injections every day. Master Philip worked on Poco and determined that her " Chi " was blocked in her Kidneys, causing the problelm. By the third time Master Toledo worked on Poco, her Kidneys were clear and she has not been back to the Vet since her initial visit. Poco is doing just fine now.
Ann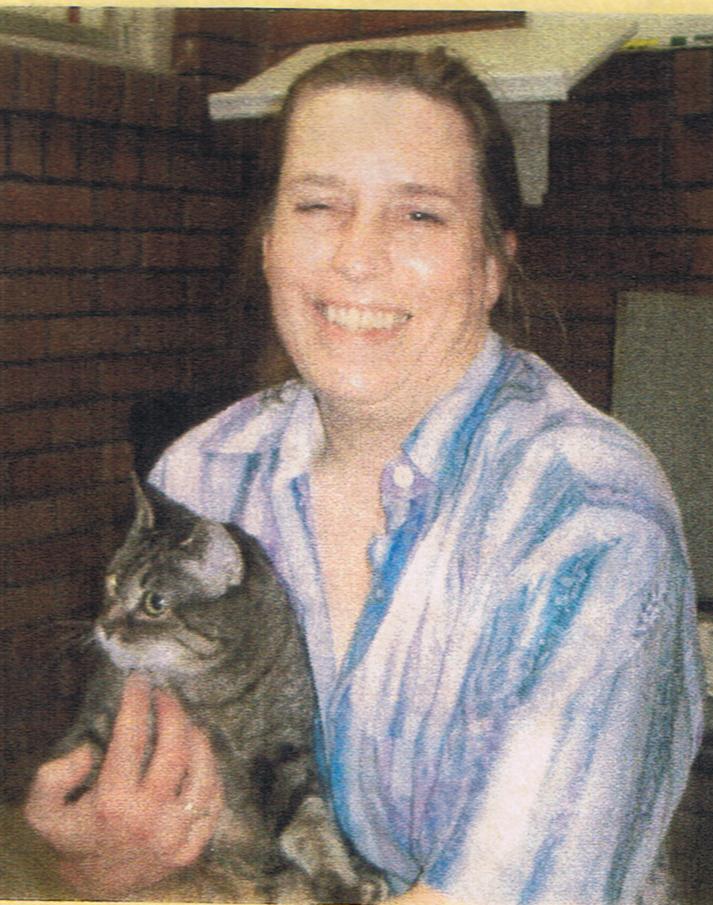 Last October, our 10 yr old Tuxedo Duchess developed a small lump under one of her mammary glands which was removed and tested during major dental surgery. The lab report indicated she had a benign tumor, which was only common in only 5 percent of felines that were not neutered after first heat. During the evening of her recovery, she witnessed her only friend in the house, our 2 yrs tabby Liam suffer a fatal heart-attack in my arms. Needless to say her personality changed dramatically over the next week and she was no longer interested in socializing and was visibly depressed. So when a new lump developed on a different glad the next week we took her back for more testing. The Specialist recommended a very radical and traumatic mastectomy on her within the next 3 wks else she would not survive. This would require intense pain management and recovery not to mention expense. Not ready to subject her to yet another procedure that would certainly reduce her quality of life; we were offered a less radical procedure and risk not catching all of the cancer. In a serious dilemma of the heart after our recent loss, we went searching for answers and found that the same night we received this grave news Master Phil was having his Pet Healing Session. Having taken a class from him previously we felt confident that his energy healing might make at least a small difference.
During our session there, Master Phil and his student made Duchess feel very at ease which was unlike her. During the healing session, he successfully reunited her with Liam in effort to calm her while he focused on her tumor. As she had finally remained still longer enough to tolerate the very intense heat energy needed.
Master Phil reminded us we could always seek a second opinion and allow our instincts to guide us, and that even a specialist is simply making an educated guess. With that in mind, he told us that Duchess would also give us signs if she were truly being destroyed by cancer. Our power to make a sound decision had been restored.
Within the first week of Duchess having her first session with Master Phil, her personality remarkably changed making her the bright social kitty we knew she could be. She was well behaved and more affectionate even becoming a lap cat and no longer seemed plagued with depression by her loss. Though her lump did not disappear it did decrease dramatically in size within a few days.
After meeting Teddy Bear & his brother at the shorter session, and feeling so confident after our results, we decided to give a longer healing session a try. We found that Duchess truly felt at ease with the Hawaiian music and continued to use that and the Stress Reduction CD to maintain her healing levels. Though the lump did not grow again, we did notice some new changes near the lump, despite the Doctors suggestion that the cancer was spreading, we opted to just remove the lump for testing heeding Master Phil's advice to go with our instincts which thankfully led to a less dramatic surgery which uncovered the lump was just a large chained mammary cyst, which was not life threatening, yet was unusual to their practice.
We truly believe that without Master Phil's healing, Duchess would not have the quality life she deserved nor the positive outcome that narrowly escaped cancer. We are truly grateful for his gifts and his desire to help ALL of God's creatures.
Adrienne Renee Dufresne and Daniel David Diaz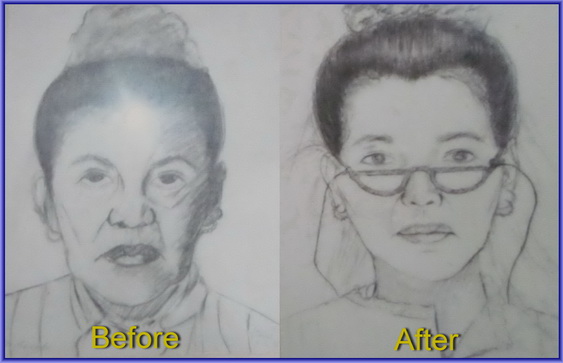 Self-portrait by Pauletta M Chanco 6/25/97
I have been suffering from Chronic pain for the past twenty years. It was so severe and excruciating it felt like the left side of my face was tearing apart piece by piece. I tried all the remedies and treatments I would hear about and could find. I even had a brain operation at the U.C. Hospital here in San Francisco with a prominent brain surgeon. It did not work. I did acupuncture for years, bio feedback, hypnosis, meditations, yoga and other treatment exercises, massages and even the moving of my spine slowly by a spine Doctor. You name it,I did it. I even took pain killers ,heavy drugs,and still nothing worked. Until I met Master Toledo, And with his CDs, his Hypnosis,and his Meditations,helped me though my pain, fears of it and the loneliness. It was so horrible . And I now know it was due to all the Stress in my Life! And finally taking care of my Husband watching him dying before my eyes for the the past eight years made the pain even more uncomfortable and Philip's CDs and his Meditations was truly a Miracle and I am eternally grateful to him. His Stress Reduction Treatment CD saved my Life!
Sincerely, Pauletta M Chanco 6/25/97
My Husband died of a long 10 yr. illness and during his last year of his Life he started throwing up blood and one night it wouldn't stop. All the Doctors and Nurses kept changing the towels after towels on his chest till I told all to leave the room. I turned on the Stress Reduction Treatment CD and my Husband calmed down as I told him to relax and listen. He did and the bleeding stopped. And he fell asleep and slept for four hours. and woke up feeling better and no more blood. He lived for another 6 months. For me I have been using that same CD on myself for years. I've tried many other meditation tapes and not any of them work as well for me as Master Toledo's Stress Reduction Treatment CD. I have had this horrible facial pain on left side of my face and goes into panic,such horrible excruciating spasms and only Master Toledo's CD calms the Spasms down. I get these pains and anxiety attacks every time is when I get into stress.
Pauletta M Chanco 5/31/01
The Stress Reduction Treatment CD has made me feel better from the inside-out. I have an inner calm and balance. With a clear mind and rested body daily activity and decisions are easier. Living is easer! My Body is at Peace with my Mind.
Mercy Kester 5/21/97
When Philip called me,it made me remember the past when I couldn't sleep at night. Now I sleep so well that I have to say Thank you for that Wonderful CD. Sometimes when I am under a lot of stress I would listen to the Stress Reduction Treatment CD again instead of taking a sleeping pill because it works fantastically.
Sylvia 1997
I passed violet flame to my sister and nieces. My sister has acrophobia, and claustrophobia. She is a "hoarder". In ensuing year, she took a private flying lesson. She climbed up on a very high bridge span. She threw out a large dumpster of stuff. My nieces, in their 30's, were both a little plump and totally un-athletic. They now run 3 miles, 3 or more times per week and work out at the gym.
Lastly, several years ago, my father, (living in Oakland, California) then in his late 80's fractured his hip. He would not eat and could not be discharged from the hospital. I passed Violet Flame thru his hip... My brother told me later, that I was vibrating thru to him as he held dad's hand on the other side of the bed. My dad ate the next day, and was sent home. When dad was about 91, he was completely bedridden. He had to be helped out of bed and in and out of his wheel chair. During supper, I quietly passed Violet Flame into his back, between his shoulder blades. My brother called the next day and said: "brother, you are the family Shaman. Dad was found, the day after you left, IN ANOTHER APARTMENT, TAKING A SHOWER". I remind you, here, that my Dad COULD NOT get out of bed by himself.
Larry Kelly
Happy Thanksgiving Sifu
I just wanted to share a wonderful outcome to a healing. Several months ago I worked on a client's mother. The mother was in denial of being an alcoholic after the daughter discovered how bad things were when her mother came to live with her from another state. The daughter said it was so bad she had to watch her mother 24hrs. When I worked on the mother, I used violet, blue & red. Within a month after session, her mother finally admitted to being an alcoholic and has not drank since then. The daughter really believes the treatment made a breakthrough for her mother.
Thank you Sifu for the wonderful energy you share with all of your students. I am very grateful to know you and have learned so much from you. Many blessings to you on this Thanksgiving Day!
Angel blessings \0/ Marge
Hi Sifu, Hope all is well with everyone.
Just wanted to tell you about 2 weeks ago I was at a plant and stone yard. I turned around and in the distance saw a man on the ground and his buddy holding his head. He was having grand mal seizure. Did a few physical things to be sure he didn't aspirate, etc. and then I was directed to give him violet energy for a few seconds and then went to blue energy. It was literally was probably less than a minute and he opened his eyes and stood up. In all my years of health care I have never seen anyone come out of a major seizure like that. When they typically stop seizuring they will go into a deep sleep.
Someone had called an ambulance but he refused to go. Within about 15-20 minutes he was back loading plants on his truck. The owner of the place commented to me that she had never seen someone "pop" out of a seizure like that.
That is a pretty fascinating demonstration of the violet & blue energy
Angel blessings \0/ Marge
Aloha Master Toledo,
Thank you very much for sending me the Sleep, Sleep CD. I listen to it every night before I go to sleep and listen to the Stress reduction CD every morning when I wake up and notice a big difference in my outlook and attitude towards everyday situations.
I am more calmer, relaxed, peaceful and focused. I try to make people that I come in contact with feel the same way.
Mahalo and Aloha,
Bryon Lee
It is with my deepest gratitude and respect that I write to you to thank you for your help and miraculous healing energies. As I write this I wish to tell other people of my experiences.
I was diagnosed with Acute Myelogenous Leukemia (AML) on September 28, 2004. At the time of diagnosis, my condition was severe, with renal failure beginning. The Dr.'s projected I would die within 2 -3 weeks without treatment.
Knowing that there are natural therapies, I consulted several Alternative healers before beginning chemotherapy. All of them were in full agreement that my condition was too far along to allow the natural therapies time to work. So, with great reluctance, I began a regime of chemotherapy. The first round of chemo lowered my counts, but did not achieve a full remission. The Dr.'s advised beginning a second course of the same "high octane" chemo immediately, although it is statistically very difficult to achieve remission with the second round. It was at this time that I received my healing transmission from Philip.
I was introduced to Philip through my wife's diligent research. Being familiar with healing energies and energy work, I could definitely feel the effects during and after the transmission, and have no doubts that without Philip's help I would not have been able to withstand the treatments as easily. My immune system rebounded more quickly than any of the Dr.'s expected, and I was able to go home more than a week early. I was able to complete my treatments with half of the projected courses of chemotherapy and have remained in remission over 6 months.I continue practicing the healing methods introduced to me by Philip, and recommend them highly.
Thank you again, for all of your help to myself and others.
John
My 2 yr old Maine Coon cat was lost the day before Thanksgiving. I put up flyer's all around the area but got no response.
I talked to Master Toledo about it and he told me to use the "Tibetan Lost Pet Technique" to tap into her light to guide her back home. I did as he suggested and the very next day a neighbor who lives about four doors down called me to tell me he had my cat. This technique really works!
Thank you Master Toledo for helping me bring my baby back home.
Tammy
Safira suddenly stopped learning things at school and lagging behind. Her reading at home also deteriorated. She went from a good average child to a below average child.
I brought her to the Healing Expo for healing and it was like magic. Master Philip told me that something that happened 1 and a half years ago really upset her. I told him nothing had happened. He asked me to keep thinking about it and suddenly I remembered that was when we moved here from England. I could have never imagined that, that was what was causing all the problems.
Just after the Healing, Safi's reading was amazing and the teacher, who previously had called me with a concern, told me that Safi had a big change for the better and was doing well.
Melinda (Safi's Mum)
Aloha Master Toledo,
I have noticed a lot of changes in my life after I received the Gift of Transmission. Negativity does not affect me like it did before. I am almost constantly smiling and am aware and make an effort to acknowledge people more. Also I can sense that people are aware of and say hi to me more.
In public places I feel more friendly and feel that people are more friendly. Places that I could feel negative energy before doesn't have that feeling anymore. I go back to work today after my two days off so I am sure that will go well also. I have been using the word Hue a lot, trying to get used to and practicing dolphin breathing and trying to live in the moment. Also listening to the Stress Reduction Tape 2 times a day. I shared the Hue word with my girlfriend and she said it helps her.
Thank you Master Toledo,
Aloha Bryon
I am a 42 year old Mom with two boys. I started talking to Master Toledo in June of 2011 about my Trich. During the time I was working with Master Toledo my oldest son Ryan, who is 7 and has Sensory Processing Disorders, started picking at the side of his feet. I noticed he would do this at various times throughout the day. He would even take his socks and shoes off so that he could access the area better. His picking started to cause his skin to become very rough and callused. I had mentioned it to Master Toledo during one of my sessions and he asked me to let him talk to Ryan. I was hesitate at first since he was just 7 and I was afraid he would not stay focused long enough for Master Toledo to help find the root of his picking. I thought about it and talked to my husband and we agreed since he had been able to help me so much that we would let him talk to Ryan. Before Ryan's first session I wanted to prepare him so he knew what to expect. I told him that Mommy had a friend that could help him stop his picking. Since Ryan had already expressed to me that he wanted to stop but couldn't he was very receptive to the idea. We set up the first meeting through Skype so Ryan and Master Toledo could both see each other. I set right beside Ryan the whole time and listened to what was said. Master Toledo was very good with Ryan and found out what he was interested in and used that to help Ryan become comfortable with him. After the first session Ryan felt comfortable enough with Master Toledo that he did not want me in the room with him while they talked. Master Toledo was able to find the root of Ryan's picking by the second session and only a few more after that were needed. Ryan stopped picking shortly after that and has not picked his feet since.
Thanks so much Master Toledo,
Charlotte
I, Master Toledo smoked cigarettes for years. I started when it was 45 cents a pack. The year before I Quit Smoking, I smoked over 2 packs a day. For Medical reasons, I decided to Quit Smoking and Hypnotized myself. It Worked! My last Cigarette was in 1981.
Any Habit you have is because your Mind, and Body have a "Desire" for your Habit. Candy, Drugs, Nicotine would be your Habit. Take away your " Desire " for Nicotine from the Mind and Body using Hypnosis, and then you don't need a Cigarette. This is the Process of Hypnosis I used to help me Quit Smoking. It worked. It has been over 20 years now I have not had Cigarette. I am glad now I quit because in America you pay over $5 for a pack of Cigarettes. When you quit, you will have lots of extra money ? ☺
Find out more about Our Quit Smoking Hypnotherapy
February 27, 2011
My Testimonial
I've had Trichotillomania since I was about 6 years old. For 38 long years, I've pulled my eyelashes and eyebrows. I had to go through school being teased and never admitting that I pulled. The only people that knew were my Mom and Dad. My Dad didn't understand my problem. The first time he saw me after I had pulled every last eyelash, I remember him saying he didn't want me to go to McDonald's with them because he said I looked like a freak. I did look like a freak but it hurt. I've lived my life as a "freak" ever since that day.
As I grew up, I studied magazines and watched how makeup was applied. My mother never wore makeup so I had to learn on my own a way to disguise this condition. I was allowed to start wearing makeup as a teenager and ever since I was 13 years old, no one. I do mean no one, ever saw me without makeup. I've been married and divorced four times and no husband ever knew of my condition or saw me without makeup. My parents never saw me without makeup after 13. My children never saw me without makeup. My biggest fear was that they would have seen that I pulled my lashes and they would follow. I monitored them, even as babies, making sure their hands never went near their eyes. It's not genetic - at least not in my circumstance. My mother did pull as a child but I truly believe this is a trauma/stress induced condition.
I've spent so much money over the years on false eyelashes, makeup, therapy, counseling, hypnosis, medication and nothing has helped my condition. In December of 2010, I was searching on the internet and came across a testimonial about a lady who worked with Master Toledo. I read about him for several weeks before getting the courage to email him. I began working with Master Toledo on January 19th, 2011 and I have not pulled my eyelashes or eyebrows since. I have a calendar and mark each day..so excited to reach 7 days of no pulling..then 20 days.then 40. I've NEVER been able to do this with help or alone. Stress seems to induce the pulling and trust me, my stress has not stopped in my life. Through this process I had to put my dog to sleep who was like a child to me. I survived and did not pull. My daughter, whose father is deceased, has been making poor decisions in life and I had to tell her she could no longer live with me. So painful as a Mom but it was necessary for her to learn a life lesson. We will always have stress in our lives but Master Toledo teaches you how to handle the stress. He teaches you how to manage the stress in your life and fully explains the steps. He helps you get your life to a point where he explains that you are in the eye of the storm - the calm part - and all around you is the chaos and hurricanes. He uses energy transmissions through his process of sessions with you over the phone. He will also ask for a photo of you to do the energy transmissions. I was skeptical at first but what did I have to lose? I attempted every other possible form of therapy known to man and it did not work. It was worth the risk.
I'm looking forward to spending a summer on the beach and not worrying about makeup for the first time in 38 years! It has always taken me two hours to get ready for anything.the makeup.the false eyelashes.and I will approach this summer as a new person. I'm so excited about life for the first time ever. I have gone from being able to count the minuscule eyelashes to not being able to count them because they are growing back. I've also chosen to take photos (for myself) so I can look at the progress of where I was and where I am now. I typically take photos every 10 days. My new struggle is trying to line up the false eyelashes with my real lashes. Soon, I won't need to do this ?
Master Toledo was able to take me to a deep, relaxation and find the root of my fears and what triggered my pulling. I listen to his relaxation CD several times each night and every morning. This is available on his website. It's incredible. It's filled with energy transmissions and it works. I cannot fully explain how it works, but I know that I stand here today to tell you that I am not pulling my eyelashes and eyebrows. I look forward to life now..challenges and all. I'm equipped to handle them.
Also, I am a Christian so for people who fear that this is just a form of hypnosis or something that's not biblical, I encourage you to speak with Master Toledo before making a decision. He believes in our creator and does not diminish our God's power and strength. He works to bring you closer to the creator.
The website to research and reach Master Toledo is www.innerselfcenter.com and I truly recommend him to anyone who struggles with trich. It has not only helped me with trich but has helped me with inner peace, self worth and how to have a quality life. I'm happy for the first time in my life. I feel self worth and confident for the first time in my life. I cannot stress enough the positive impact this has had in my daily living. My family doctor said she can see my personal growth and that I am finally grounded, my coworkers say that I seem different and so much happier to them, my friends see the difference in my life and the smile on my face.
Cindy
I, Master Toledo, have Cured 9 Trich Clients. Believe me, there is a Cure for Trich. And it is not a DNA Root problem. The Root problem of your pulling stems from " Trauma Crises " at a very young age. You are full of steam, pressure from these Situations you grew up in, you could not Control and pulling relieves the Pressure. It gives you a sense of Freedom and than becomes Habit...
Every Trich Client has a different Root problem. The Hypnotic Therapy I use is a Search and Find Rescue Mission to isolate the " Root " of why you pull so you can see and Realize this for Yourself (even if you might know why you pull).
You Realize this in a Subconscious State of Mind using Hypnosis. This is the Key of the Therapy always working in the Deepest part of the Subconscious Mind. We together find the Epicenter of the Earthquake (what is shaking you up to pull) and address this. Once this is found, the Frequency of you pulling is less because now you know " Why " you pull in the Deepest part of your Mind.
There are Aftershocks after the first Voice Session that are Emotional Issues and Reflex/Habit actions that need to be addressed because of Years of pulling. The minimum amount of Voice Sessions for a Cure is 3 Sessions. The average amount of Voice Sessions is 10 because of the Aftershocks. The amount of Sessions for each Client depends on the Emotions Issues to be addressed.
There is Hope for You! Invest in Yourself in our Therapy, as it is time tested and works! You spend money for Vacation to enjoy your Life once a Year. Invest in Yourself for a Lifetime of "Inner Peace"!
The Therapy is by Phone. You only need Voice and Ear for Hypnosis/Hypnotherapy. I have been into Hypnosis for 42 Years. I am a Certified Hypnotherapist since 1995.
Find out more about Our Trich Treatment Hypnotherapy
If you have any questions, feel free to call me for more information.
Master Toledo
Ph. 832.545.4084 Texas, USA
I've had trich since I was a little girl. Around 10 or 11. I don't remember most of my memories because my childhood was painful. I suffered from various forms of abuse growing up and my escape was pulling. I pulled my hair sometimes for hours; I would be in a trance like state. As I grew up, I worked hard. School, and eventually work success was my ticket out. I escaped the abuse, but i couldn't escape from myself. I continued to pull into adulthood. When I found Master Toledo, I was skeptical. Being an engineer, I didn't see how remote voice sessions could really help. But he was very thorough and listened with an empathetic ear. His voice sessions were calming and I always felt very relaxed afterwards. The voice sessions, combined with distant healing gave me the boost I need to address some significant wounds from the past. It was from then on, that i found the pulling became a lot less to the point where I almost pull free. He has given me tools to help me get through the urges and I see the light at the end of the tunnel. Thank you Master Toledo for helping me use my own success to finding freedom from this condition!
- sc.
Find out more about Our Trich Treatment Hypnotherapy
January 10, 2012
I've been pulling out my eyelashes and eyebrows for more than 20years. I started when I was 5 years old. My parents at the time were going through a difficult time in their marriage and there was a lot of yelling and fighting in the house. I think I began pulling as a coping/soothing strategy as I felt scared and alone. My parents had no understanding or sympathy towards me and my pulling. They would threaten and shame me as an attempt to get me to stop.
I have tried everything to stop pulling; from sticker charts and wearing gloves as a child to seeing psychologists and therapists and applying their strategies as an adult. Nothing seemed to work for very long - if at all.
When I found Master Toledo, I told myself that this would be my last attempt at healing and if it did not work I would give up trying to heal and learn to live with Trichotillomania.
I am so grateful that I have found Master Toledo. His method for healing and curing Trich really works. The tools he has taught me allows me to resist the urge to pull more then 90% of the time. The other 10% I am confident will come in the near future. He addresses the root cause of the trauma - His method its not a bandaid solution, unlike other methods I have tried.
I am much more confident, self assured and able to do what is best for myself as a result of working with Master Toledo.
I am writing this in the hope that more people can use this method to be free from Trich. I know how painful, frustrating and lonely Trich is. I want you to be free from it like me!
Thank you Master Toledo.
R
January 24, 2006
Master Philip Toledo has spear-headed distant healing for my 3 year old great granddaughter Isabel Duke who was diagnosed as having Autism by an extensive medical team under the Us Navy -her Father being a Naval Engineer and Officer (Pensacola).
Her condition is steadily improving due to Master Toledo and his students. She has moved from being totally non-communicative to recognizing and saying the colors.
This improvement is on an ongoing basis and is so deeply appreciated because it encourages her whole family that Isabel is curable and will be a completely viable adult.
Irene Duke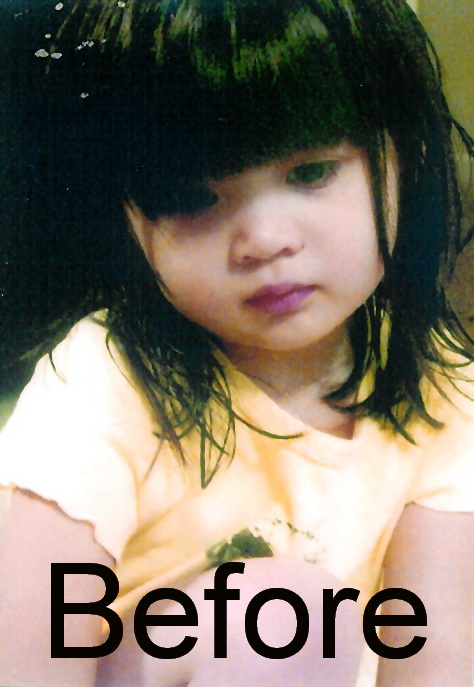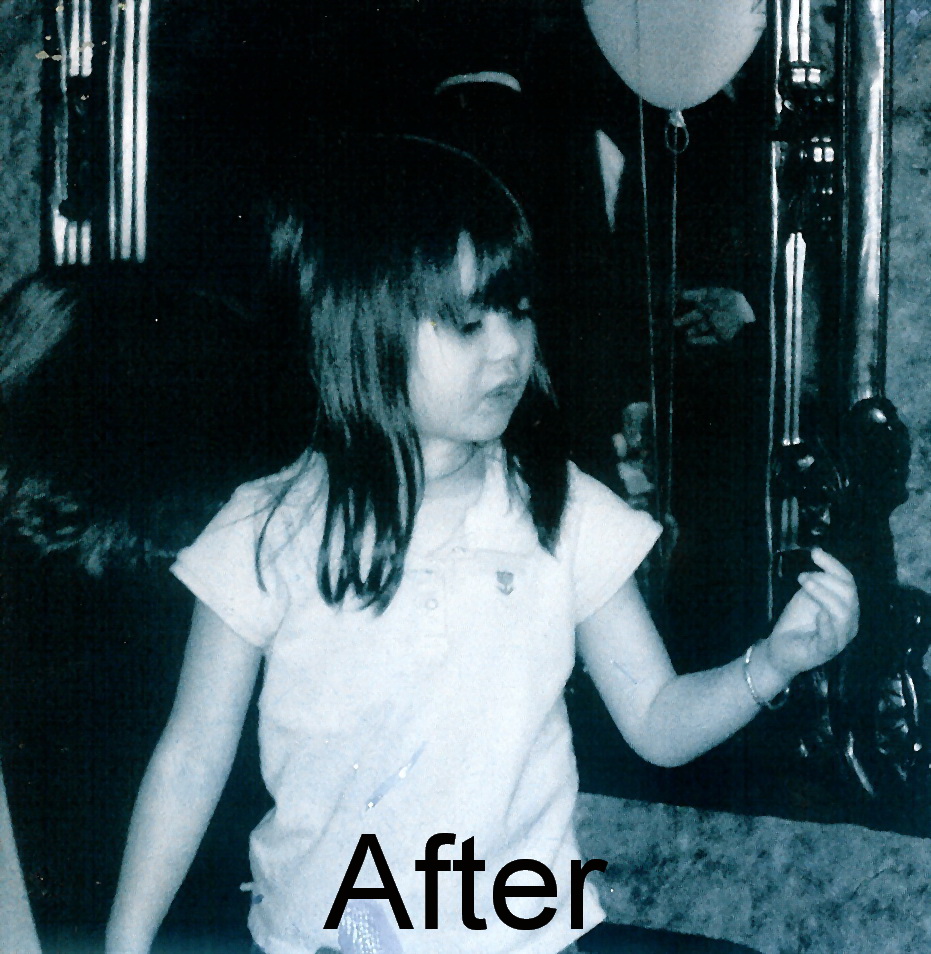 January 24, 2006 Master Philip Toledo has been in charge of helping me to improve my vision this past year. My eyes are improving beyond, the Doctors as well as my expectations especially now. I am gaining sight in my peripheral vision in my left eye, which means I can cope better on stairs. Overall I feel safer to move about and this helps me work and keep active.
This is such an encouragement to me--to keep gaining and improving.
Thank you Master Philip and Students, Irene Duke.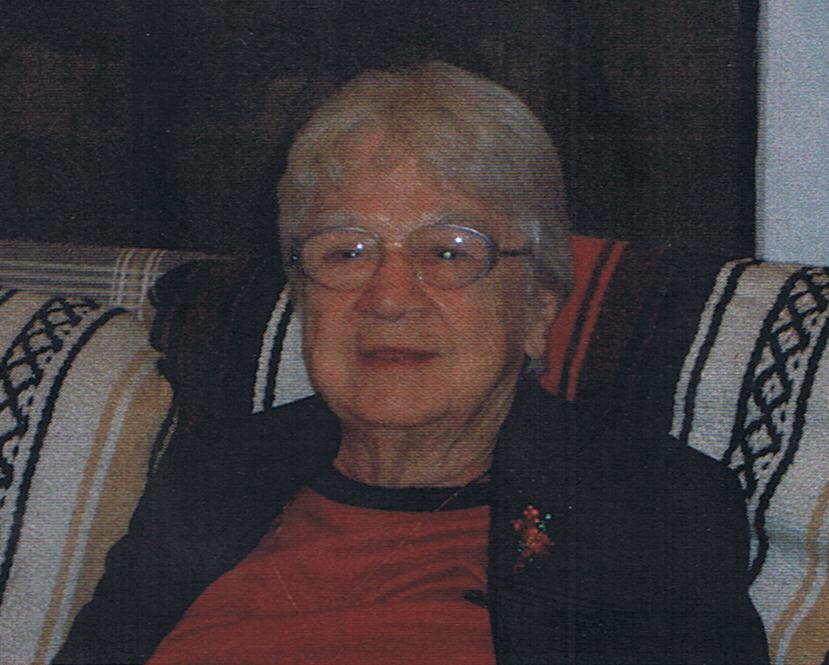 2/13/2001
Dear Sir
I was prepared around 8:30 P.M. Malaysian time and listen to the stress reduction tape to center my self and was ready at 8:55 P.M. and close my eye.The thing I realize was it already 9:25 p.m. I was total black out when I awake and I felt my body warm and I kind of dizziness.I was back to normal around 10:00p.m. This was the experience last night during transmission from Hawaii.
Aum Shanti and Happy Valentine
Maran
2/19/2001
Dear Sir
The energy seems working fine and continue doing the crown breathing.One of my colleague want to have the transmission also and will sent photo and the charge card number to you later today.The Meditation and crown breathing are fine except the symptoms you stated earlier are not felt. All the pain in the chest are no more and my body system back to normal. Do I need another transmission,please advise.
Aum Shanti
Maran
Dear Master Toledo,
I wanted to write you to thank you for working with my cat Lucy. When I first contacted you Lucy could barely walk due to a spinal injury. After a few healing sessions with you she was MUCH better, so much better that she began to JUMP up onto the bathroom countertop! Since she is an outdoor cat that HATES begin indoors she was going crazy being cooped up in the house and you told me that it would be okay to let her outside. It was wonderful to know that you could continue sending her healing energy while she was in her beloved outdoors. She is doing so much better now!
Thank you for calling me to let me know every time you did a healing session on her and for calming me when I was so sad and scared! You are a true healer in every sense of the word. What was amazing was when you told me that when you first "met" her she showed you how fierce she was! There was no way for you to know what a fighter she is. When I have taken her to the vet in the past she would have to be "gassed" in order for them to do an examination! It was also amazing that you were able to "see" that she had a pinched nerve and you were able to un-kink it!
God Bless You, Faith Chandler